AYOO HEALTHCARE TEAM
World-class mental healthcare providers
Our expert Psychiatrists & Psychotherapists put you first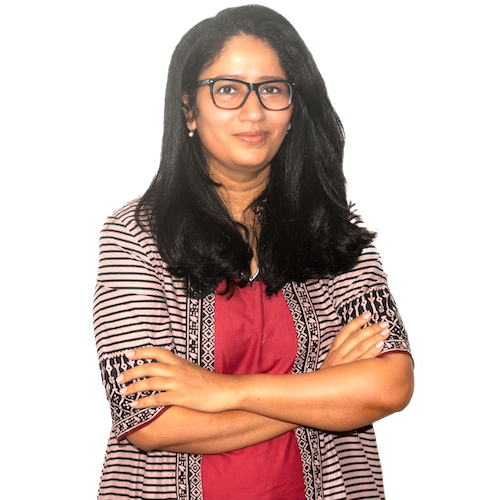 Dr Aditi Singh
MBBS , MD (Psychiatry)
Consultant Psychiatrist
1400 for 30 mins
Interest Areas
Psychiatry
Child Therapy
Marriage/Couples Therapy
Anxiety Disorders
Substance Use Disorder
Bipolar/Schizophrenia
Depression
Other Concerns

Education
MD (Psychiatry), NIMHANS
Bangalore, 2014
MBBS, Lokmanya Tilak Municipal Medical College and General Hospital
Mumbai, 2010

Experience
Dr. Aditi Singh is Sr. Consultant Psychiatrist at AYOO care and she is passionate about providing personalised, compassionate and comprehensive care to her patients. She is deeply committed to spreading mental health awareness and enhancing outreach of quality mental healthcare.
Dr. Aditi has earned her MBBS degree from Lokmanya Tilak Municipal Hospital, Mumbai and her MD from National Institute of Mental Health and Neurosciences (NIMHANS), Bangalore. She subsequently worked at NIMHANS in adult psychiatry and the obsessive compulsive disorders clinic. She then went on to join Ramaiah Medical College and Hospitals, Bangalore as Assistant Professor of Psychiatry.
Her clinical area of interest and practice focuses on Women and Adolescents' mental health, Obsessive Compulsive Spectrum Disorders and Trauma and Stress induced disorders. Her practice is LGBTQ affirmative with evidence based, rational use of pharmacotherapy and holistic multimodal care. She also has a keen interest in psychotherapy with a client centric approach.
She has co-authored research papers in national and international journals as well as chapters in textbooks and manuals.
In her leisure hours she can either be found indoors with a book and a cup of tea or outdoors playing the amateur birdwatcher.
Stuti Joshi
M.Phil. MSc Clinical Psychology
Clinical Psychologist (RCI Licensed)
1500 for 50 mins
Interest Areas
Anxiety Disorders
Depression
Marriage/Couples Therapy
Substance Use Disorders
Child Therapy
Other Concerns
Psychology

Education
M.Phil., JSS Medical College
Mysuru, 2022
MSc, Clinical Psychology, Kasturba Medical College
Mangalore, 2019

Experience
Stuti Joshi is a Consultant Clinical Psychologist at AYOO care, who is passionate about providing non-judgmental therapy to help clients build a mindful perspective. Stuti has an MPhil degree from JSS Medical College, Mysuru and an MSc degree from Kasturba Medical College, Manipal.,Her clinical area of interest and practice focuses on a wide range of mental health concerns such as anxiety, relationship issues, trauma, and grief.,Stuti believes in creating a safe and supportive environment for clients to explore their thoughts and emotions without fear of judgment, enabling them to achieve their goals and improve their overall well-being.,Her therapeutic practice is rooted in evidence-based approaches such as Cognitive Behavioral Therapy, Acceptance and Commitment Therapy, and Behavior Therapy, among others. This allows her to gain a comprehensive understanding of her clients' challenges, negative thought and behavior patterns, and support them in identifying and managing their emotions effectively.,In her free time, Stuti enjoys a range of activities such as rock climbing, football, and hiking, where she can connect with nature.
Dr Tushar Panda
MBBS , MD (Psychiatry)
Consultant Psychiatrist
1200 for 30 mins
Interest Areas
Psychiatry
Child Therapy
Marriage/Couples Therapy
Substance Use Disorder
Bipolar/Schizophrenia
Depression
Other Concerns

Education
MD (Psychiatry), AIIMS
Jodhpur, 2021
MBBS, AIIMS
Bhubaneswar, 2017

Experience
Dr. Tushar Panda is a Consultant Psychiatrist at AYOO care and he believes in providing personalized and holistic care to clients dealing with mental health issues. He did his MBBS from the AIIMS, Bhubaneswar, and MD Psychiatry from AIIMS Jodhpur.
Additionally, he has also received training in Cognitive Behaviour Therapy from the Beck Institute, USA. He has subsequently worked as a Senior Resident in various institutes, including AIIMS, Jodhpur and NIMHANS, Bengaluru.
He has received multiple awards, including the 'Scholarship for Early Career Professionals from the Beck Institute of Cognitive Behavioral Therapy, USA'. He has also published many research papers in various national and international journals. His areas of interest include mood disorders (depression and bipolar disorder), schizophrenia, Obsessive Compulsive Disorder, sexual disorders, addiction and Child Psychiatry.
Dr. Tushar is deeply passionate about destigmatizing mental health issues. He tries to educate people and raise awareness about mental health through various social media platforms, blogs, and YouTube videos. Reading philosophy and exploring the works of reputed philosophers is one of his favorite leisure activities.
Depression
Panic Disorder
Anxiety & Stress
ADHD
Anger Management
Family Therapy
Eating Disorder
Mood Disorder
OCD
Trauma & Grief
Bipolar Disorder
and more....
Care based on your need
Feel your best again
Our care is grounded in data and the latest developments in the field of mental health
MOBILE APP
All your health at fingertips
Healthcare service designed around you
Remotely manage your family's health
Message your care provider directly
Get care in person or from the comfort of home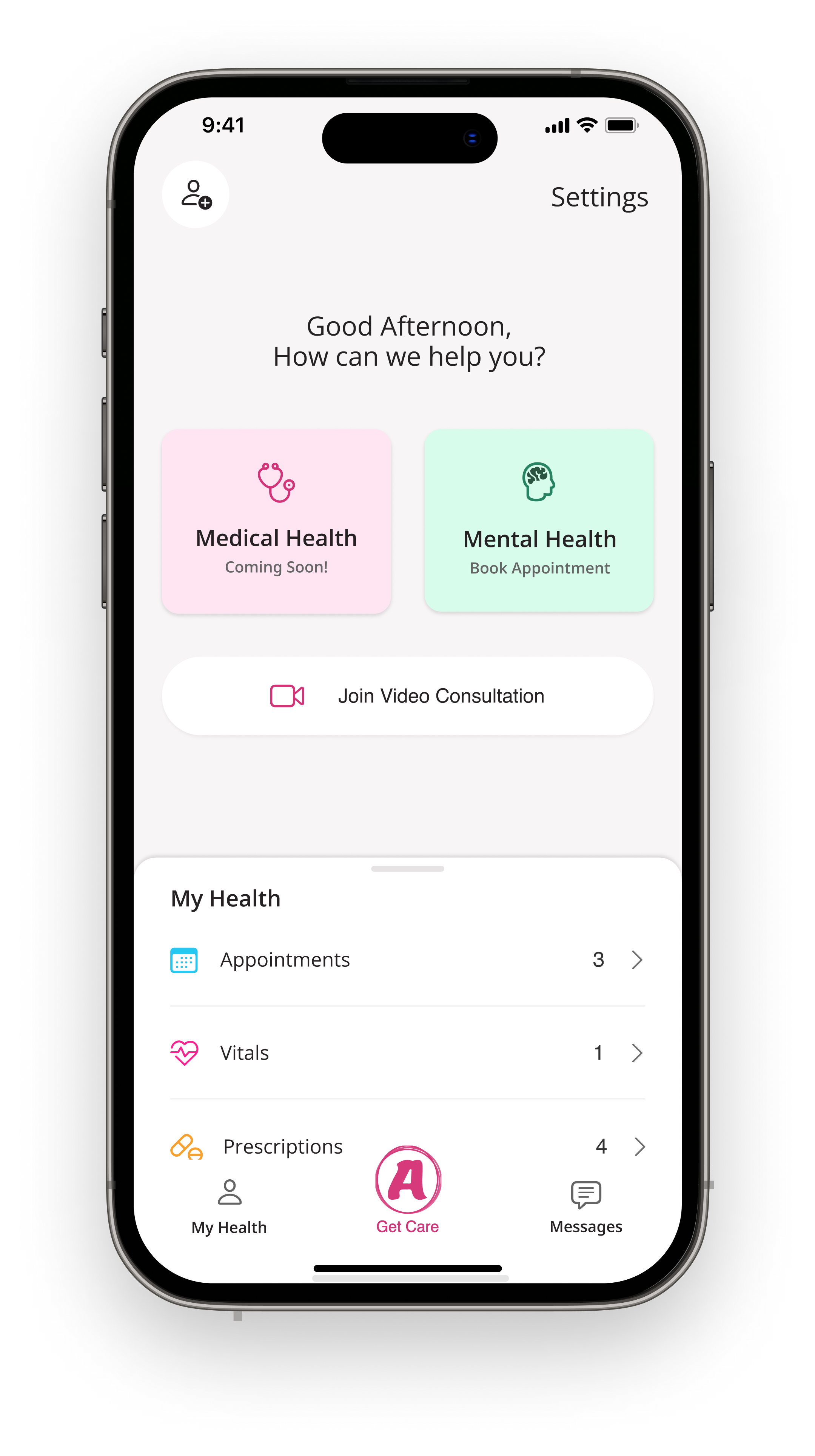 SMART AND HASSLE-FREE
A modern approach to care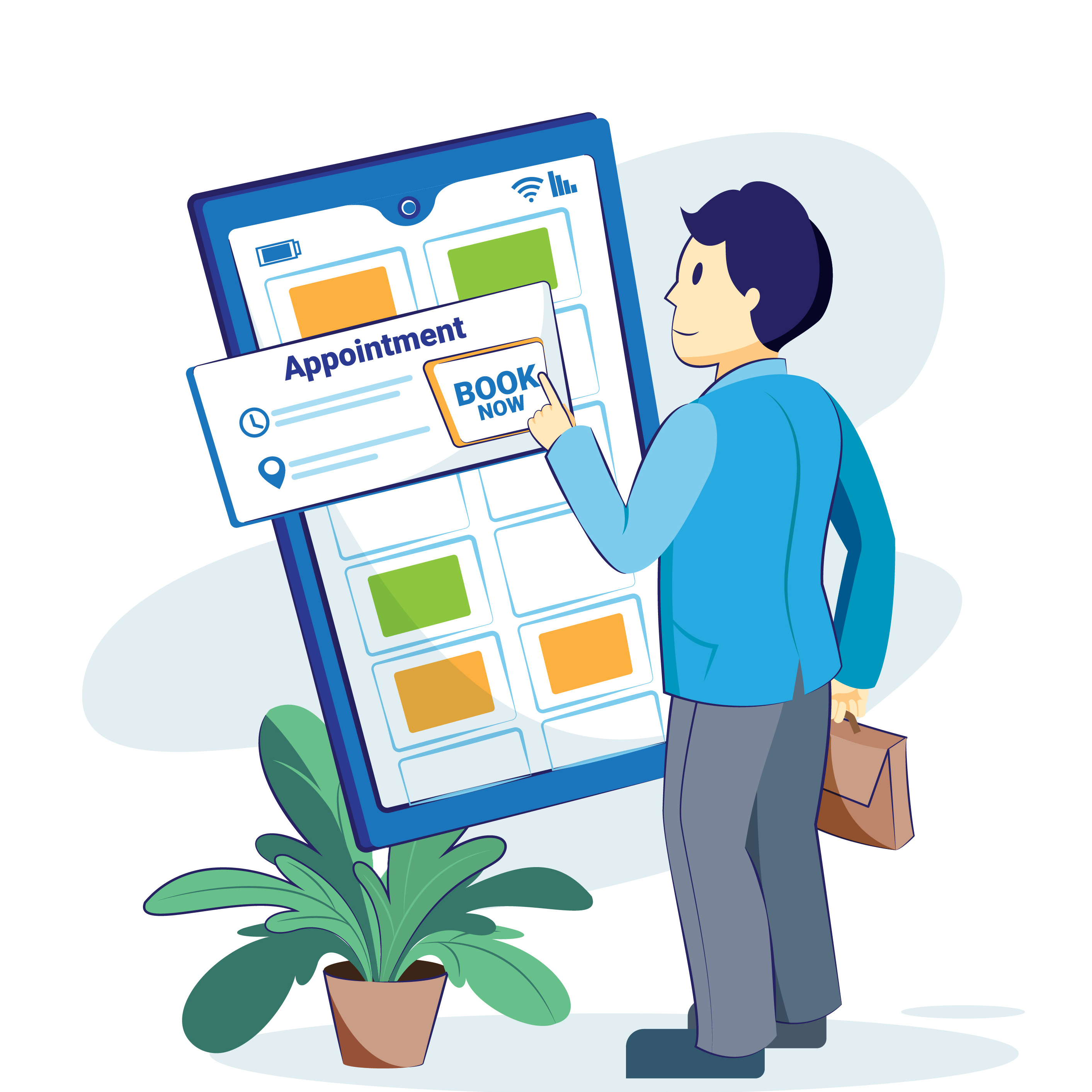 Book appointments instantly
Pick your Care Provider on
AYOO App
and confirm your appointment instantly
Chat with your Care Provider
Get access to your Care Provider directly during the course of your treatment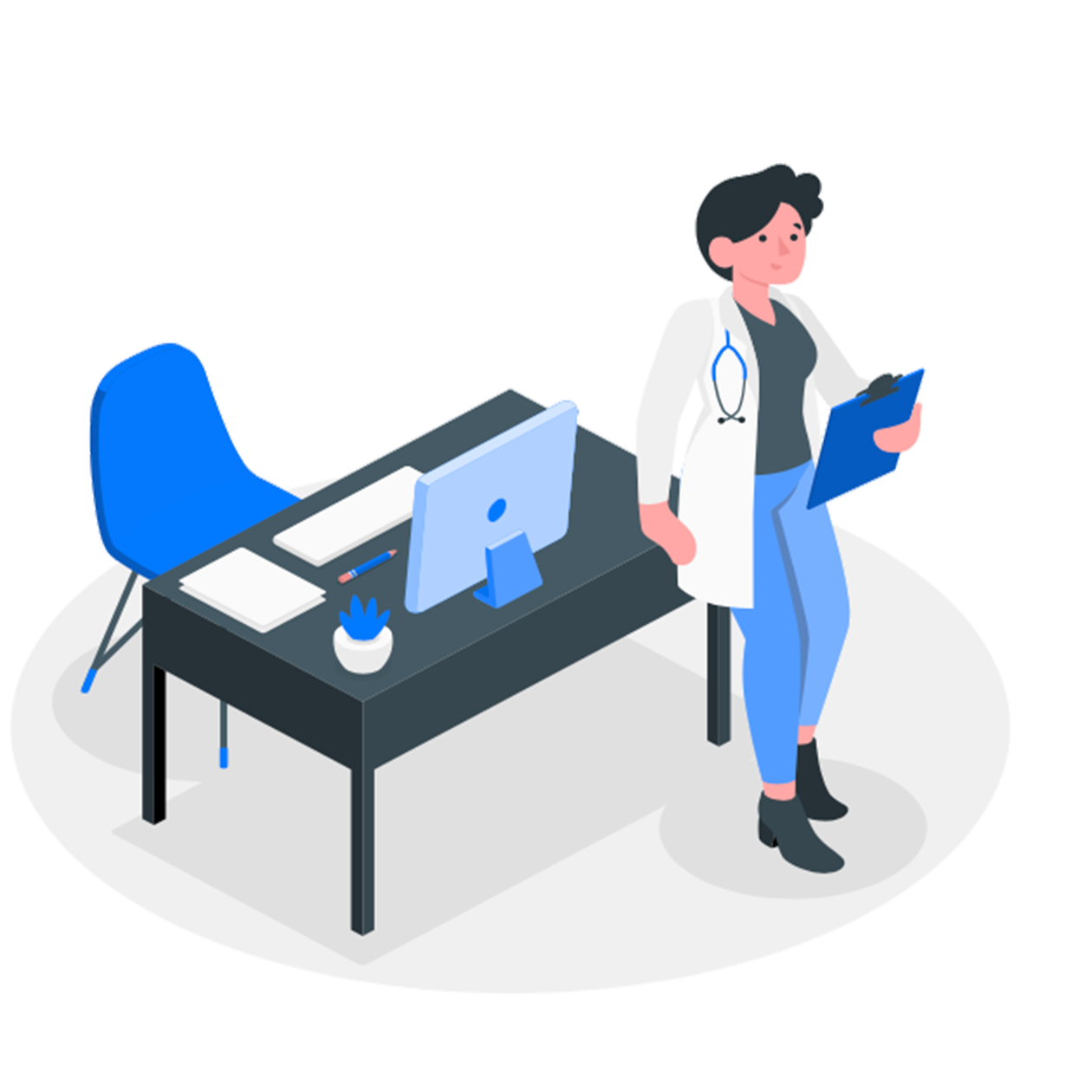 Video and In-clinic Consultations
Get care virtually or meet your Care Provider in clinic, for face to face consultation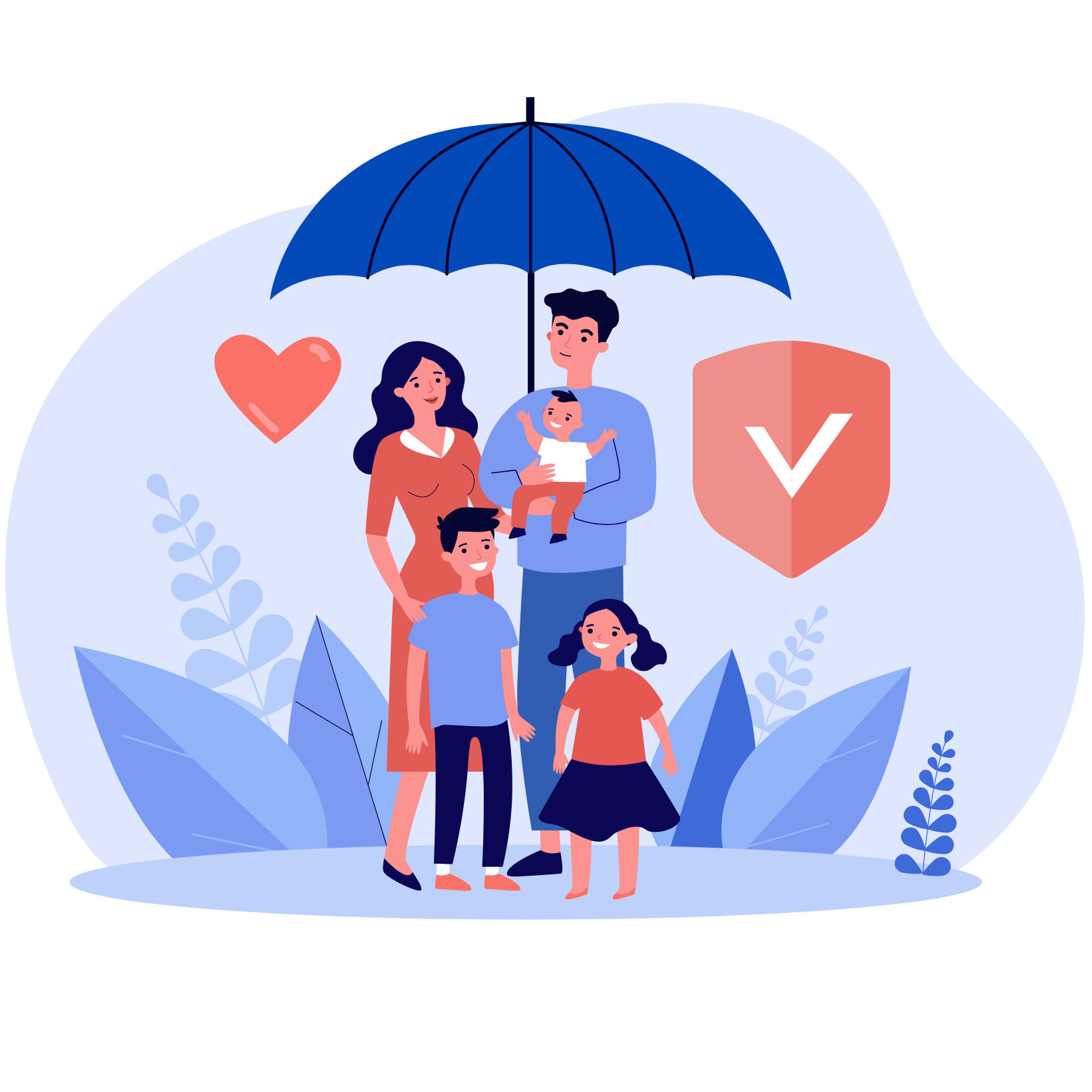 All your family's health in one place
Access all your family's medical records and test results instantly